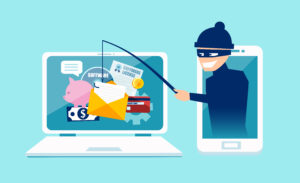 Title and settlement agents reported a 77% increase in fraud over the past three years according to recent research released by LexisNexis in its LexisNexis True Cost of Fraud Study for Real Estate report.
This probably won't surprise most title agents who work under a cloud of phishing, hacking and ransomware attacks in their everyday work.
The more significant statistic to come out of the study was that 91% of title companies ranked verification of customer identity as their top challenge when working with online customers.
Identity verification has become a huge challenge for mortgage originators and title companies as an increasing number of buyers and sellers moved their transactions online or to phone apps in the wake of COVID.
And there they will stay, especially for the millennials who are unlikely to give up the ease of communicating virtually.
The title and mortgage sectors walk a thin line between intensifying their efforts to verify the identities of their customers throughout the various stages of the transaction and ensuring a positive customer experience.
But do this we must!
The fraudsters are constantly finding new inroads, unfortunately, and it is imperative that agency owners keep up on the research and educate staff to ensure they are on the alert for current trends as fraudsters shift to ever more creative ways to make inroads.
One of the latest trends that is making it difficult for title companies to verify identities is the growth of synthetic identity theft. Over the years, all the players in the financial sector have made great inroads at preventing basic identity theft, going to great lengths to protect nonpublic personal information.
Synthetic identity theft, however, makes identity verification more challenging because the fraudster is actually using disparate information from a variety of true sources that can be checked and verified and combining it with fabricated information to create an entirely new or synthetic identity.
As we plunge into the busy buy/sell season, it might be an appropriate time to review all of your customer touch points with your staff and discuss protocols you can put into place specifically for online customers, remembering that the best identity verification combines both the use of technology and human fraud experience. Title and settlement agents are well-trained to spot red flags that technology sometimes misses.
In addition, meeting with your IT staff or IT service providers once a year to do an assessment of all of your fraud prevention tools is imperative as well. At PDS, we're well prepared to help you review your existing protocols and tools, and help you upgrade where the threat is greatest.