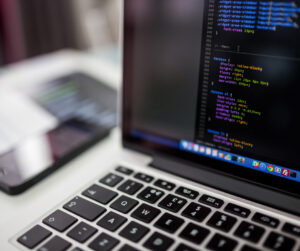 The FBI released an updated report on business email compromise (BEC) to Congress last fall, and for the first time, specifically carved out their growing concerns about real estate wire fraud (REWF).
The FBI's focus is on the impact REWF is having on vulnerable homebuyers.
"REWF is unique within BEC scams insofar as many times, the buyer is using the proceeds from a home sale to fund a new home purchase, or even the buyer's life savings," the agency said in its report. "The loss of these funds is potentially catastrophic for the victims and their families. The FBI has specifically focused on addressing REWF due to its prevalence in the United States and the effect it can have on the individual victims of the REWF schemes. The FBI has prioritized this threat through outreach, education, and training to the real estate and related banking and services industries."
The FBI has mobilized a wide-ranging network of federal, state and even international agencies to help stem the tide and has recorded some success in recovering funds in recent years. The FBI's Internet Crime Complaint Center (IC3) recently launched a Recovery Asset Team (RAT) to assist FBI field offices with the rapid recovery of funds for victims who made transfers to domestic accounts. In 2021, the RAT reported just over 1,700 incidents, with losses approaching $445 million. However, the FBI was able to recover $328 million of the $445 million being frozen at recipient financial institutions and made available for recovery.
As successful as the FBI has been, the first line of defense always has been, and always will be, at Ground Zero – the nexus of the real estate transaction.
It is assured that the criminals will continue to find new and more devious ways to infiltrate real estate transactions. As we head into 2023, it's a good time to up our game against the bad guys.
Updating Procedures
Consider setting some time aside to take an inventory of your security, processes and procedures to protect your agency and your customers, including:
Review your email security with your IT department and update where needed.
Employ multi-factor authentication where necessary to secure connections.
Provide education for your entire staff to make sure they are aware of updated schemes and the red flags they should be looking for.
Update your educational materials for real estate agents, homebuyers and sellers to alert them to necessary protocols to protect their information and accounts.
Most importantly, the FBI has shown that, should the unthinkable happen, time is of the essence.
Preparing an Action Plan
If you are a victim or one of your clients falls victim to a BEC scam, it is critical to act immediately to be successful in recovering funds. Here are some recommendations for creating an action plan:
Create a written emergency response plan in case you suspect a fraudulent transfer.
Provide your staff with a step-by-step plan for taking immediate action and review that on a regular basis with them.
Set up a meeting with the financial institution that manages your escrow accounts to discuss action steps in case an incident occurs in the future.
Identify a specific contact at your financial institution who you know has the authority to act quickly, should you need to contact them about a fraudulent transfer.
Contact the originating financial institution as soon as fraud is recognized to request a recall or reversal.
File a detailed complaint with ic3.gov.
Real estate wire fraud has become an unfortunate reality in our industry and it's easy to get complacent if nothing has ever happened to you or your clients. But we always have to remember that we are the first line of defense for our customers. And although we know about the transactions that went bad, we will never know how many fraudulent transfers were prevented by the good work that your title agents and escrow officers do every day to protect your clients. Make sure they have every tool at their disposal to continue that good work. Our seasoned professionals at PDS can help—just give us a call!